Chapter Recognition
AFPNEO Earns Ten Star GOLD Status
Every year, AFP, the largest association of professional fundraisers in the world, honors chapters for achieving goals that align with key objectives in its long-range strategic plan. Chapters receive the Ten Star GOLD Award for performing specific activities designed to increase professionalism within fundraising and public awareness of the importance of philanthropy.
Less than 20 percent of AFP's 243 chapters earn the Ten Star Gold Chapter recognition, making AFPNEO one of the association's leading chapters around the world.
Criteria for the award are determined by AFP Global Headquarters. A list of several goals is published annually, and chapters must accomplish 16 of these goals during the year and submit a nomination form for verification to be honored.
Congratulations to the Board, committees, and members for making 2020 a gold-star year!

Boost Your Networking Power


Join an AFPNEO Committee

Boost your networking power and get to know your fellow fundraisers by getting involved in an AFP committee! The following committees are in need of volunteers:

Membership


Professional Development


Diversity/IDEA


Mentoring


BE the CAUSE Campaign


National Philanthropy Day


Scholarships
To join a committee, simply send your interest to info@afpneo.org and we will contact you.
We look forward to working with you!
Current Job Postings
New postings appear in green.
Development Coordinator, Akron Art Museum - 3/31/2020
Senior Regional Development Executive, Coleman Professional Services - 4/1/2020
Special Events & Fundraising Manager, Junior Achievement of North Central Ohio - 4/15/2020
Event and Program Coordinator, Cornerstone of Hope - 4/30/2020
Assistant Vice President for Corporate Relations, Kent State University - 4/30/2020
Director of Fundraising, National Inventors Hall of Fame - 4/30/2020
Development Coordinator, The Village of St. Edward - 5/1/2020
Vice President of Institutional Advancement, Archbishop Hoban High School - 6/30/2020
---
Click here for more information regarding each of these job opportunities or to post new jobs.


An Easy Way to Give!
BE the CAUSE Campaign
AFPNEO manages the BE the CAUSE campaign at the local Chapter level, which allows us to keep more dollars raised from the campaign right here in northeast Ohio, supporting chapter membership and conference scholarships that directly benefit our members. Remaining dollars will support AFP International's strategic initiatives.
You may make your gift to the Campaign today by (1) emailing your pledge to info@afpneo.org (you may pledge now and pay by December 15th); (2) making your gift online at www.afpneo.org/pay.htm; or (3) mailing your check with the pledge form to PO Box 1286, Bath OH 44210.
You can also set up automatic payments to AFPNEO's BE the Cause Campaign. Simply check the box for [MAKE A MONTHLY DONATION]. This is a great way to give a significant gift to your Chapter throughout the year. Whether you give $5, $10, $20 or $50 a month, we are deeply grateful for your generosity! Click here to go to our donation page and submit your pledge/payment.
For a list of the generous contributors so far, click here.
For more information about the BE the CAUSE campaign, click here.

Join Our LinkedIn Group
Ever want to send a question to other fundraisers who might have the answers?
Join the AFPNEO LinkedIn Group and post your questions and share your experiences. Be sure to go to the More tab and select Your Settings so that you can set it up to send weekly or daily digest emails.
Virtual Professional Development
FREE Webinars So You Can Learn From Home
In response to the COVID-19 quarantine, AFPNEO has scheduled three webinars with topics critical to fundraisers. These webinars are FREE - you simply have to register for them. All are eligible for 1.25 CFRE credits.
April 16 | 12:00 - 1:15 pm
Fundraising in the Wake of a Disaster
With the coronavirus affecting all parts of our lives, key questions for fundraisers arise such as, "How can I position my nonprofit to be responsive to philanthropy when the worst thing imaginable happens?" During this audio recording, participants will hear case studies and best practices for fundraising learned during hurricane Katrina: fundraising when your donors are impacted; asking for disaster relief funding; converting disaster philanthropy donors to loyal supporters; and positioning your nonprofit to receive disaster philanthropy before disaster strikes.
Click here for more info and to register.
May 14 | 12:00 - 1:15 pm
Ethics in the Age of Social Media
In the age of social media, personal and professional boundaries get more porous, and it becomes increasingly difficult to identify a clear line in donor relationships. Using real-life examples, we will help participants understand ethical challenges they may face in social media, which policies should be in place before anything happens, and how to use a decision-making framework to deal with an ever-changing environment online.
Click here for more info and to register.
July 9 | 12:00 - 1:15 pm
Leveraging Diversity, Equity and Inclusion to Become a Better Fundraiser
Diversity, equity, and inclusion are core values throughout all aspects of our work. How do unconscious bias, structural inequity, and persistent "-isms" keep development professionals from raising much-needed dollars to drive organizational impact? Join us for an interactive, facilitated workshop that will move us from conversation into action.
Click here for more info and to register.

Member Benefit


Apply for an AFPNEO Scholarship
The mission of AFP is to foster the development and growth of fundraising professionals, and the AFPNEO Chapter dedicates its resources to that mission by providing several scholarship opportunities throughout the year.
The Scholarship Committee is seeking applicants for the following scholarships:
Both members and non-members may apply for the National Membership Scholarship. Apply for this scholarship anytime. The committee will review the applications on a bi-monthly basis.
Members of AFPNEO are eligible to apply for the AFP's Donor Retention Course Scholarship, which provides a free registration to the workshop on June 12. The application deadline is May 1. Click here to learn more and apply.
Members of AFPNEO are eligible to apply for the Leadership Akron Diversity on Board Scholarship, which provides full tuition to the Leadership Akron Diversity on Board (LADOB) program. The AFP Scholarship Chairs will select one person to receive the $500 scholarship, and that person must apply by May 24 and be successfully admitted to the program. The deadline for AFP's scholarship application is May 1.
For more information about these scholarships, including eligibility requirements, click here.

Boost Your Career Growth


Apply to AFPNEO's Mentoring Program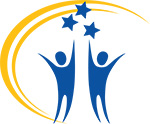 The goal of the Mentoring Program is to pair seasoned professionals with people new to the field, those transitioning job responsibilities, or those searching for additional networking opportunities. Mentor/Mentee pairings will work together to develop objectives around the Mentee's areas of interest. Additional networking opportunities will be available.
Apply anytime before June 30; matches will be announced in March, May and July.
Mentoring Program Info, Schedule and Requirements for Participation
Professional Development & Networking


AFP's Donor Retention Course

June 12 | 8:00 am - 5:00 pm
Cleveland Clinic Akron General Wellness Center in Green, 1940 Town Park Blvd, Uniontown

Reservation/Cancellation Deadline:
Friday, May 29

Presented by:
Ken Frisch, ACFRE, FAFP

Vern Snyder, ACFRE, FAFP
AFP's Donor Retention Course focuses on developing a donor retention plan based on what research indicates really works. It shows the value of tracking overall gains and losses in gifts and donors – and then using that information to develop cultivation strategies to improve donor retention. Attendees will be able to prepare a donor retention plan that will identify and implement effective practices to retain and upgrade donors and improve fundraising effectiveness.
Learning objectives include:
Identify effective practices to retain and upgrade your donors and improve fundraising effectiveness.
Prepare a donor retention plan for your organization.
Use data from growth-in-giving reports to develop growth-oriented fundraising strategies.
Members of AFPNEO are eligible to apply for the AFP's Donor Retention Course Scholarship, which provides a free registration to the workshop on June 12. The application deadline is May 1. Click here to learn more and apply.
Submitted for 8.0 CFRE credits; documentation.

Save the Dates
In this time of quarantine and social distancing, AFPNEO has worked diligently to keep members safe, but at the same time provide members with the quality educational experience you have come to expect from your organization. We have changed not only the schedule of meetings, but we've added a few webinars to help you through this challenging times as a fundraiser.
April 16 | 12:00 - 1:15 pm

FREE Online Webinar

Fundraising in the Wake of a Disaster

Add to Outlook Calendar
April 30 | 4:00 pm

AFPNEO Mentoring Program

Second application deadline for

mentors and mentees

Add to Outlook Calendar
May 1 | 4:00 pm

Apply for a Scholarship

Deadline to Apply for AFP's Donor

Retention Course & Leadership Akron

Diversity on Board Scholarships

Add to Outlook Calendar
May 14 | 12:00 - 1:00 pm

FREE Online Webinar

Ethics in the Age of Social Media

Add to Outlook Calendar
May 29 | 8:30 - 9:30 am

AFPNEO Mentoring Program

Mentoring matches meet for

feedback and discussion

Add to Outlook Calendar
June 12 | 12:00 - 1:00 pm

Cleveland Clinic Akron General

Wellness Center in Green

Full-Day Professional Development

AFP's Donor Retention Course

Add to Outlook Calendar
June 15 | 4:00 pm

Celebrate Philanthropy in Our

Community

Nomination Deadline for National

Philanthropy Day Awards

Add to Outlook Calendar
June 30 | 4:00 pm

AFPNEO Mentoring Program

Third application deadline for

mentors and mentees

Add to Outlook Calendar
July 9 | 12:00 – 1:00 pm

Online Webinar

Leveraging Diversity, Equity and

Inclusion to Become a Better

Fundraiser

Add to Outlook Calendar
July 17 | 8:30 - 9:30 am

AFPNEO Mentoring Program

Mentoring matches meet for

feedback and discussion

Add to Outlook Calendar
August 13 | 12:00 – 1:00 pm

Online Webinar

Ethics in the Age of Social Media

Add to Outlook Calendar
September 10 | 8:00 – 9:45 am

Professional Development Meeting

Working with Your Community

Foundation

Add to Outlook Calendar
October 8 | 8:00 – 9:45 am

Professional Development Meeting

Hard Conversations with Donors

Add to Outlook Calendar
November 6 | 11:30 am - 1:30 pm

Celebration of Philanthropy in

Our Community

National Philanthropy Day

Awards Luncheon

Add to Outlook Calendar
November 13 | 8:30 - 9:30 am

AFPNEO Mentoring Program

Mentoring Wrap-Up Breakfast

Add to Outlook Calendar
December 10 | 4:00 – 6:00 pm

Professional Development/

Annual Meeting

Leadership Development

Add to Outlook Calendar