Professional Development Meeting & Annual Meeting


December Meeting
Sold Out

Registrations for the December 13th professional development meeting have been so overwhelming that we have exceeded our capacity. If there are handouts, we will post them for download for those who were not able to register.


BE the CAUSE Campaign
Through your support of the BE the CAUSE Campaign, you help determine the future growth and development of the fundraising profession.
AFPNEO manages the BE the CAUSE campaign at the local Chapter level, which allows us to keep more dollars raised from the campaign right here in northeast Ohio, supporting chapter membership and conference scholarships that directly benefit our members.
Remaining dollars will support AFP International's strategic initiatives such as the Ralph E. Chamberlain scholarship; innovative programs on diversity, youth in philanthropy, and ethics; Fundraising Fundamentals curriculum; and philanthropic research. All of these programs have a positive impact on our local chapter.
You can make your gift to the Campaign today by (1) emailing your pledge to info@afpneo.org (you can pledge now and pay by December 15th); (2) making your gift online at www.afpneo.org/pay.htm; or (3) mailing your check with the pledge form to PO Box 1286, Bath OH 44210.
For a list of the generous contributors so far, click here.
For more information about the BE the CAUSE campaign, click here.

Save the Dates
Mark your calendars so that you can join us for AFP's professional development programs and special events:
Collaboration with the Foundation

Center MidWest

March 1| 8:00 am - 5:00 pm:

Proposal Writing SPARK TANK

Add to Outlook Calendar

AFPI's Top Ten Fundraising Tips
Need some tips on how to do your job better? Or maybe just a reminder on some key skills, the insight on the latest research, and the latest, coolest ideas from the best minds in the fundraising profession?
Each week, AFP gathers the top blog posts, videos, articles and other resources to help you keep on top of latest trends and reach your fundraising goals.
1. Stewarding #GivingTuesday: Increase Your Retention Rate
2. How to Re-Engage Lapsed Donors in Your Organization
3. Seven Magic Words that Increase Charitable Donations
Click here for more of this week's top ten.
Apply for the 2019 Mentoring Program
Application deadline: January 31, 2019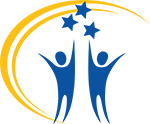 AFPNEO provides its members many learning opportunities to help them and the nonprofits they serve. One such opportunity is our Mentoring Program.
The goal of the Mentoring Program is to pair seasoned professionals with people new to the field, those transitioning job responsibilities, or those searching for additional networking opportunities.
Mentors/Mentees will meet as a group at a kick-off event to launch the program. Following this meeting, Mentor/Mentee pairings will work together to develop objectives around the Mentee's areas of interest. Additional networking opportunities will be available.
The pairs will be expected to have at least 6 conversations; conversations may be in-person, via phone and/or email. Both the Mentor and the Mentee are encouraged to keep a simple log of meetings and general discussion topics as a guide for future program evaluation.
These relationships are meant to be career specific and not used or construed in any way as a consulting relationship. Mentors are encouraged to recommend appropriate resources i.e. courses, workshops, educational opportunities, vendors or consultants. The mentoring program is not a job placement service.
We recommend that Mentors and Mentees tell their employers about their participation in the program. Both must respect that the information they share about their organizations is confidential.
Apply today for the 2018 mentoring program. Mentors/Mentees from 2018 who wish to participate in 2019 must submit a new application.
If you have any questions, please contact Pam Holtz.
We look forward to your participation in this important project.
Mentoring Program Info & Requirements for Participation

Current Job Postings
New postings appear in green.
Director of Development, Stark County Catholic Schools - 12/31/2018
Major Gifts Officer - Planned Giving (MGO), Malone University - 4/15/2019
---
Click here for more information regarding each of these job opportunities or to post new jobs.

Join Our LinkedIn Group
Ever want to send a question to other fundraisers who might have the answers?
Join the AFPNEO LinkedIn Group and post your questions and share your experiences. Be sure to go to the More tab and select Your Settings so that you can set it up to send weekly or daily digest emails.

Professional Development Workshop


Proposal Writing
SPARK TANK

March 1 | 8:30 am - 5:00 pm

A SPARK TANK is a fun opportunity for organizations to make a pitch to potential funders about an exciting project they have. Does what you're pitching strike a spark? Find out!!!

In this one-day proposal writing workshop, Dave Holmes from the Foundation Center Midwest will teach you the keys to effective proposal writing and budgeting and give you an opportunity to write a one-page proposal with attached budget sheet for your organization. Even if you are a seasoned grantwriter, this workshop will help you hone your skills to ensure you meet funder criteria.
Organizations participating in the SPARK TANK will submit their one-page proposal and project budget to the funder review panel for scoring. The organizations that submit the top 3 proposals for the SPARK TANK will have the chance to pitch their ideas to the funder panel and compete for a $500 grand prize! 
Not ready to get feedback? No worries! You can still attend the proposal writing workshop and learn the skills so you are ready for your real-world SPARK TANK!
Outcomes:
Attendees will learn the basics of putting together a concise 1-page proposal.
Attendees will create a proposal they can use for their own projects.
SPARK TANK participants will receive educated feedback about their proposal from foundation and nonprofit leaders.
Attendees will learn how to translate their written ideas into a "pitch" to a funder.
Registration Options:
Two opportunities for learning!
All participants will receive a continental breakfast, lunch, and snacks. All will be emailed copies of the winning pitches after the workshop.
Select your participation level ... with or without the SPARK TANK option!
Option #1 – Proposal Writing Workshop
Plus SPARK TANK
(SPARK TANK features are in blue)
(Limited to the first 21 organizations that register. Additional organizations will be placed on a waiting list.)
* Feel free to register more than one person from your organization so that all can work on the proposal. You will need a laptop to write the submission. If one is not available to you, please let us know when you register and we will provide one for you. All participants will receive their score sheets from the funder panel after the workshop.
Option #2 – Proposal Writing Workshop Only
If there are no more slots available for the SPARK TANK, select this one. We can put you on a waiting list.
Learn how to write a one-page grant proposal with a project budget.
Listen to the SPARK TANK presentations to learn how to promote a proposal successfully.
Click here for more info and to register