Community Collaboration


Telling Your Story Through the 990

January 21 | 7:30 - 9:30 am
Seibert Keck - 2950 W. Market St., Akron

Many nonprofit organizations overlook or under-estimate the impact of their Form 990 - it's not just a tax return. When approached thoughtfully, it can become a valuable tool for telling your story and give your organization a powerful advantage with donors and other funders.

Join us for a seminar exploring the story-telling possibilities of Form 990. You will learn ready-to-implement strategies for using your organization's Form 990 to increase transparency, communicate mission and results more effectively, and promote the overall credibility of your organization.

The workshop is FREE, but registration is required. Complimentary coffee and beverages will be provided.

Click here to register so that we can ensure we have enough refreshments.

Approved for 1.5 CFRE credits; documentation.

January Meeting Results


30 Great Fundraising Ideas in 30 Minutes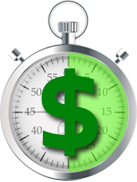 We did it ... and we had a great time doing it! At the January meeting, attendees had 30 minutes to brainstorm fresh ideas and tactics to raise money for nonprofits.
Here is just a sample of the results for planned giving:
Long term volunteers can continue to give with a bequest (will)
Whole Life Policy – also be owner of the policy & beneficiary so interest will continue
Encourage current Board members
Set processes for new Board members to communicate ways to give $ including long-term volunteers (gift annuities)
Annual fund donors to set up a bequest to go into perpetuity (continue forever)
Set up a campaign to give to the endowment only using interest – principle always safe and untouched
Click here to view all of the results.

Learn More About AFPNEO's Mentoring Program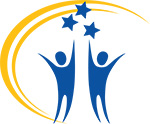 AFPNEO provides its members many learning opportunities to help them and the nonprofits they serve. One such opportunity is our Mentoring Program.
The goal of the Mentoring Program is to pair seasoned professionals with people new to the field, those transitioning job responsibilities, or those searching for additional networking opportunities.
Mentor/Mentee pairings will work together to develop objectives around the Mentee's areas of interest. Additional networking opportunities will be available.
The pairs will be expected to have at least six conversations; conversations may be in-person, via phone and/or email. Both the Mentor and the Mentee are encouraged to keep a simple log of meetings and general discussion topics as a guide for future program evaluation.
These relationships are meant to be career specific and not used or construed in any way as a consulting relationship. Mentors are encouraged to recommend appropriate resources i.e. courses, workshops, educational opportunities, vendors or consultants. The mentoring program is not a job placement service.
We look forward to your participation in this important project.
You can apply for the 2020 mentoring program online. Mentors/Mentees from 2019 who wish to participate in 2020 must submit a new application.
Mentoring Program Info & Requirements for Participation


A New Way to Give!
BE the CAUSE Campaign
Did you know that you could set up automatic payments to AFPNEO's BE the Cause Campaign? Simply the button below and check the box for [MAKE A MONTHLY DONATION]. This is a great way to give a significant gift to your Chapter throughout the year. Whether you give $5, $10, $20 or $50 a month, we are deeply grateful for your generosity!
Through your support of the BE the CAUSE Campaign, you help determine the future growth and development of the fundraising profession.
AFPNEO manages the BE the CAUSE campaign at the local Chapter level, which allows us to keep more dollars raised from the campaign right here in northeast Ohio, supporting chapter membership and conference scholarships that directly benefit our members.
Remaining dollars will support AFP International's strategic initiatives such as the Ralph E. Chamberlain Scholarship; innovative programs on diversity, youth in philanthropy, and ethics; Fundraising Fundamentals curriculum; and philanthropic research. All of these programs have a positive impact on our local chapter.
You may make your gift to the Campaign today by (1) emailing your pledge to info@afpneo.org (you may pledge now and pay by December 15th); (2) making your gift online at www.afpneo.org/pay.htm; or (3) mailing your check with the pledge form to PO Box 1286, Bath OH 44210.
For a list of the generous contributors so far, click here.
For more information about the BE the CAUSE campaign, click here.
Collaboration with Leave a Legacy Summit, Portage, Medina


Planned Giving Basics 2020

Wednesdays | 8:30 - 10:00 am
February 19 - March 18
Huntington Training Room, 3421 Ridgewood Road, Fairlawn

Leave a Legacy, Summit, Portage, Medina (LAL) and AFPNEO are pleased to again offer a series of workshops on Planned Giving in 2020.

The series will be presented at the basic level. Building upon the information presented in previous classes, each type of planned gift will be reviewed in detail, and then new information about additional techniques will be added. The instructors will walk you through how each new technique works and how it fits into the donor's estate plan. Marketing techniques will also be discussed.
This is a great opportunity for staff members who are new to planned giving to learn from the experts, or for seasoned staff who just want a refresher course. 
February 19:

Wills and Revocable Living Trusts

February 26:

Charitable Gift Annuities and Strategies

March 4:

Gifts of Marketable Securities and Gifts of IRAs And Qualified Plans

March 11:

Gifts of Insurance and Gifts of Real Estate

March 18:

Donor Advised Funds and Gift Acceptance Policies
$30 each session for members of LAL/AFP
$40 each session for non-members
Register for all five workshops and receive one FREE.
Reservation/Cancellation Deadline:
Friday before the session, 4:00 pm
Each session has been approved for 1.5 CFRE credits/7.5 credits total.
Click here for more info and to register.

Register for Ohio's Healthcare Philanthropy Conference
April 3 | 8:00 am - 5:00 pm
Early Bird Deadline: Register by February 27 and save $25!

Fawcett Center at OSU: 2400 Olentangy River Rd, Columbus, OH 43210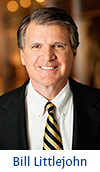 The Ohio Association of Healthcare Philanthropy is pleased to announce that Bill Littlejohn, Executive Officer of Sharp HealthCare Foundation in San Diego, is the keynote speaker for its 2020 Spring Conference.
One of the nation's leading health care philanthropy professionals, Littlejohn has led and directed philanthropic programs that have generated nearly a billion dollars. Under his leadership, Sharp has generated more than $300 million in philanthropy and recently completed INSPIRE: The Sharp HealthCare Campaign for Excellence, which raised more than $100 million across nearly two dozen initiatives.
Littlejohn's sessions will include:
Perspectives on Health Care and Healthcare Delivery
The Health Care Institution – The Engine of Philanthropy (allies, patients, strategy, alignment)
The Future of Healthcare Philanthropy
Our Role(s) as Professionals
Open Forum for Questions and Discussion
Until February 27, cost is $175 for OAHP members and $250 for non-members. (The cost will increase $25 after February 27.)
Click here for more info and to register.

Save the Dates
Mark your calendars so that you may join us for AFP's professional development programs and special events:



February 13 | 8:00 – 9:45 am


Professional Development Meeting


Gratitude


Add to Outlook Calendar



Wednesdays, February 19 – March 18 |


8:30 - 10:00 am


Huntington Training Room,  Fairlawn


Collaboration with Leave a Legacy


Summit Portage Medina


Planned Giving Series 2020



March 12 | 8:00 – 9:45 am


Professional Development Meeting


Building a Major Gift Program


Add to Outlook Calendar



April 24 | 9:00 am – 3:00 pm


NEW Center, Rootstown


Professional Development Conference


Focus on Philanthropy Conference


(formerly Career Success Institute)


Keynote: Amy Eisenstein, ACFRE


Add to Outlook Calendar



May 14 | 8:00 – 9:45 am


Professional Development Meeting


Family/Generational Philanthropy


Add to Outlook Calendar



July 9 | 12:00 – 1:00 pm


Online Webinar


Young Professionals and Junior


Boards: Beyond the Kids' Table to


Meaningful Engagement


Add to Outlook Calendar



August 13 | 12:00 – 1:00 pm


Online Webinar


Ethics in the Age of Social Media


Add to Outlook Calendar



September 10 | 8:00 – 9:45 am


Professional Development Meeting


Working with Your Community


Foundation


Add to Outlook Calendar



October 8 | 8:00 – 9:45 am


Professional Development Meeting


Hard Conversations with Donors


Add to Outlook Calendar



December 10 | 4:00 – 6:00 pm


Professional Development/


Annual Meeting


Leadership Development


Add to Outlook Calendar

Current Job Postings
New postings appear in green.
Donor Database Manager, Boys & Girls Clubs of Northeast Ohio - 1/20/2020
Senior Grants Officer / Government Funding, Coleman Professional Services - 1/30/2020
Director of Fundraising, National Inventors Hall of Fame - 1/30/2020
Grant Writer, National Inventors Hall of Fame - 1/30/2020
Senior Director of Development, Mandel School of Applied Social Sciences, Case Western Reserve University - 1/31/2020
Director of Major Gifts & Planned Giving, Stan Hywet Hall & Gardens - 2/6/2020
---
Click here for more information regarding each of these job opportunities or to post new jobs.
Boost Your Networking Power: Join a Committee
Boost your networking power and get to know your fellow fundraisers by getting involved in an AFP committee! The following committees are in need of volunteers:



Membership




Professional Development*




Diversity/IDEA




Mentoring




BE the CAUSE Campaign




National Philanthropy Day




Scholarships
* The first planning committee meeting for professional development is January 22, 3:30 - 4:30 pm, at the Panera Bread on Arlington Rd. All are welcome!
To join a committee, simply send your interest to info@afpnwo.org and we will contact you.
Here's to an active and successful 2020!

Welcome New Board Members
The Board of Directors welcomes those who have joined us in 2020. We thank them for their time and commitment to their new roles: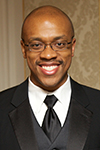 Dan Blakemore, CFRE, Conservancy for Cuyahoga Valley National Park - Co-Chair, Professional Development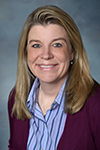 Sue Figler, Esq., Attorney & Nonprofit Consultant- Co-Chair, Focus on Philanthropy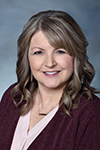 Debra Neff-Maurer, Girls On The Run East Central Ohio - Chair, Scholarships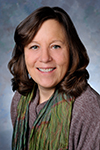 Lynne Robie, Cornerstone of Hope - Co-Chair, Mentoring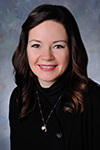 Renee Scherick, CFRE, Akron Community Foundation - Co-Chair, National Philanthropy Day
We look forward to an energized 2020!

Eight Fundraising Trends for 2020
AFP's website, www.afpglobal.org, has tools that fundraisers can use in their everyday work life. If you haven't done so, check out their section on Tools & Resources. There, you will find great info like the following top trends for fundraising in 2020:
Storytelling will grow in importance.

Collect stories from your board members and volunteers and from those you serve. Share those stories in print, online, on the phone and in person. Donors with an emotional connection to your organization will dig deeper and stay longer.

Development turnover will continue to escalate. The average nonprofit development officer has a 14-month tenure. That is not healthy for the organization or the individual's career. Plan ahead for staffing at your nonprofit. Have succession plans in place, provide professional development opportunities to your current employees, and budget to pay salaries appropriate for the level of expertise required.

More nonprofits will migrate toward an emphasis on major gifts. Major gifts should be a focus of the CEO, top development officers, and most skilled volunteers. Choose prospects wisely, provide training to all solicitors, and make them accountable for best results.  Evaluate your progress and repeat.


Accurate donor research will be even more critical to nonprofits in 2020.

 If you intend to launch or advance your nonprofit major gifts program in 2020, you will need access to high quality donor data at your fingertips. If you do not already subscribe to an online service, check out DonorSearch.


Nonprofits will appear more political —whether they intend to or not.


Be wary of saying anything too controversial to your constituents (or in your professional and private social media!). Double up your efforts to fulfill the mission and goals of your organization, being careful not to take any political stance that might offend your donors and prospects and thwart your fundraising efforts.

Volunteering will be up; giving may not be.

 

Nonprofits should continue to be creative in finding more ways for corporations and individuals to be involved in the organization. Donating hours of time is much easier to do and especially appealing to young people. Steward your volunteers into donors. Do not forget to collect volunteer information, thank them for their time, and then ASK at the appropriate time.


Partnering is a great strategy for 2020.

Think outside the box. Can a school partner with a museum? Can a faith-based organization partner with a health-care organization? Funders love this model.


A cross cultural perspective will be in high demand in the corporate world as well as in nonprofits.

Your nonprofit supporters want to see board members and staff who look like themselves. Your organizational leadership should be aware of, adapt to, and make a conscious effort to provide that diversity. At least some of your team members should be able to speak another language and understand donor motivations of varying cultures. Offer training to staff and volunteers, nurture and mentor.
This information is an abstract from an article written by Linda Wise McNay. For the full article, click here.